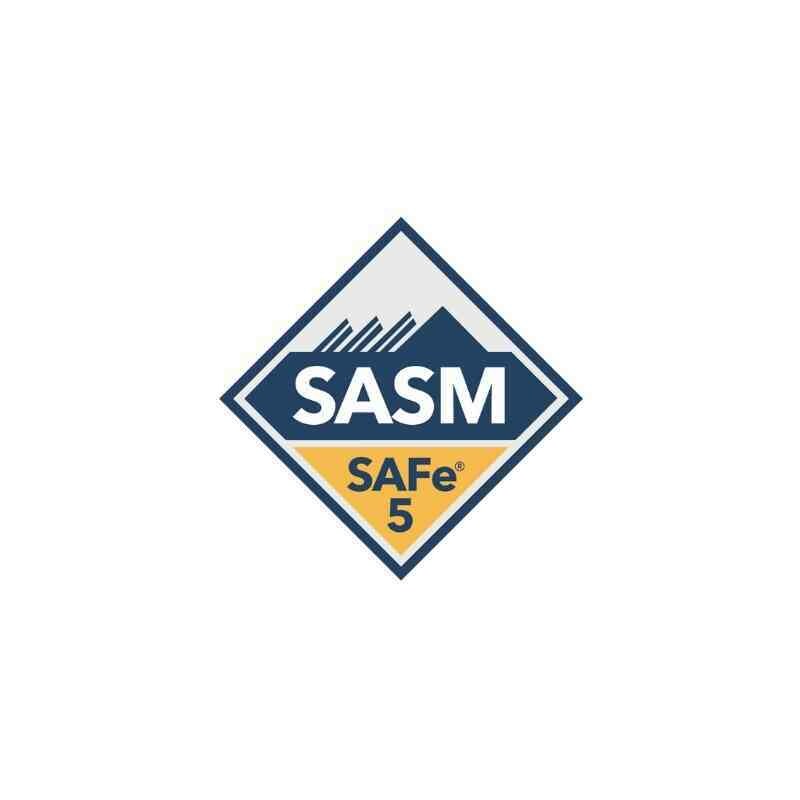 SAFe Advanced Scrum Master
SKU 00003
Product Details
This two-day SAFe Advanced Scrum Master course prepares you, a current Scrum Master, for your leadership role in facilitating the Agile team, program, and enterprise success in a Scaled Agile Framework (SAFe) implementation. The training program covers the facilitation of cross-team interactions in support of program execution and relentless improvement. It enhances your knowledge of the Scrum paradigm with an introduction to scalable engineering and DevOps practices and the application of Kanban to facilitate the flow of value. You'll also learn about supporting interactions with architects, product management, and other critical stakeholders in the more extensive program and enterprise contexts. The SAFe Advanced Scrum Master training program provides you with the actionable tools you need to build high-performing teams and explores practical ways of addressing Agile and Scrum anti-patterns in the enterprise. After taking the SAFe Advanced Scrum Master exam, you'll certify as a SAFe Advanced Scrum Master (SASM).
Who benefits?
Program or Project Manager
Scrum Master
Release Train Engineer
Business Analyst
Agile Coach
SAFe Program Consultant
Consultant
Product Manager
Product Owner
Program Manager
Prerequisites
All are welcome to attend the course, regardless of experience.
However, having one or more of the following certifications is highly recommended for those who intend to take the SAFe® 5 Advanced Scrum Master (SASM) certification exam:
SAFe® 5 Scrum Master (SSM) certification
Certified Scrum Master (CSM) certification
Professional Scrum Master (PSM) certification
Exam Details
Exam name – SAFe® 4 Advanced Scrum Master *Exam – or – SAFe® 5 Advanced Scrum Master Exam
Exam format – Multiple choice; Multiple select
Exam delivery – Web-based (single-browser), closed book, no outside assistance, timed
Exam access – Candidates can access the exam within the SAFe Community Platform upon completion of the SAFe® Advanced Scrum Master course
Exam duration – Once the exam begins, candidates have 120 minutes (2 hours) to complete the exam
Number of questions – 60
Passing score – SASM 4 = 42 out of 60 (70%); SASM 5 = 44 out of 60 (73%)
Language – English
Exam cost – First exam attempt is included as part of the course registration fee if the exam is taken within 30 days of course completion. Each retake attempt costs $50.
Retake policy – Second attempt on exam (first retake) can be done immediately after first attempt. Third attempt requires a 10-day wait. Fourth attempt requires a 30-day wait.
Save this product for later