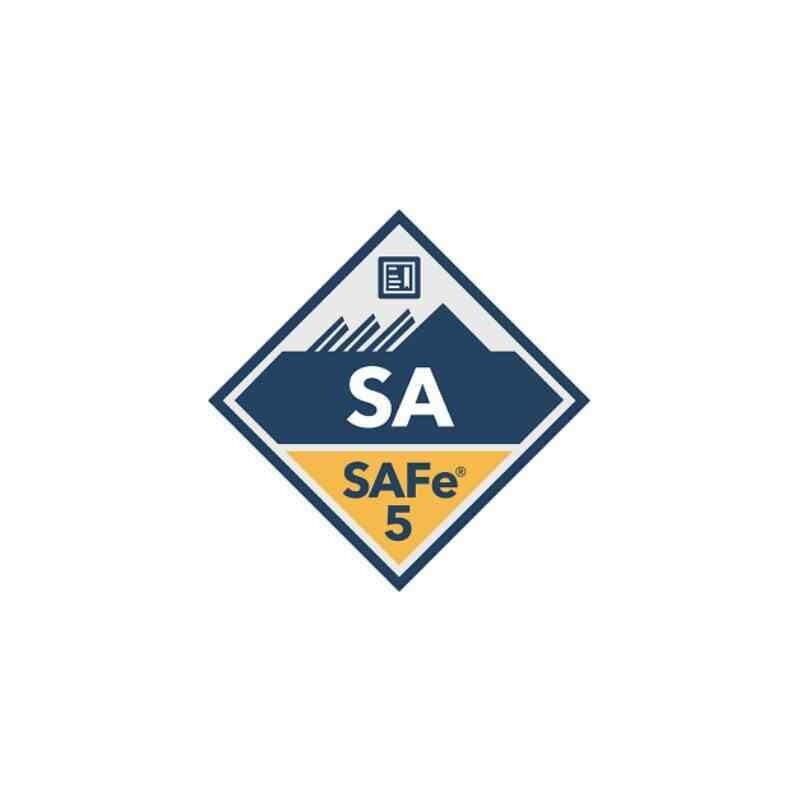 Leading SAFe
SKU 00002
Product Details
During this two-day course, attendees gain the knowledge necessary to lead a Lean-Agile enterprise by using the Scaled Agile Framework (SAFe) and its underlying principles derived from Lean, systems thinking, Agile development, product development flow, and DevOps. Participants in the class gain insights into mastering business agility to thrive in competitive markets.
They discuss how to establish team and technical agility and organize and re-organize around the flow of value. Attendees also learn and practice the skills to support and execute PI Planning events and coordinate multiple Agile Release Trains (ARTs).
Class participants will explore the importance of adopting a customer-centric mindset and Design-Thinking approach to Agile Product Delivery. Learners will also understand how to implement a Lean Portfolio Management function within their enterprise.
Who benefits?
The following individuals will benefit from this course:
Executives and Leaders, Managers, Directors, CIOs, and VPs
Development, QA, and Infrastructure Management
Program and Project Managers
Product and Product Line Management
Portfolio Managers, PMO, and Process Leads
Enterprise, System, and Solution Architects
Prerequisites
All are welcome to attend the course, regardless of experience. However, the following prerequisites are highly recommended for those who intend to take the SAFe 5 Agilist (SA) certification exam:
5+ years experience in software development, testing, business analysis, product or project management
Experience in Scrum
Exam Details
Exam name – SAFe® 4 Agilist Exam – or – SAFe® 5 Agilist Exam
Exam format – Multiple choice
Exam delivery – Web-based (single-browser), closed book, no outside assistance, timed
Exam access – Candidates can access the exam within the SAFe Community Platform upon completion of the Leading SAFe® course
Exam duration – Once the exam begins, candidates have 90 minutes (1.5 hours) to complete the exam
Number of questions: 45
Passing score – SA4 = 34 out of 45 (75%); SA5 = 35 out of 45 (77%)
Language – English
Exam cost – First exam attempt is included as part of the course registration fee if the exam is taken within 30 days of course completion. Each retake attempt costs $50.
Retake policy – Second attempt on exam (first retake) can be done immediately after first attempt. Third attempt requires a 10-day wait. Fourth attempt requires a 30-day wait.
Save this product for later